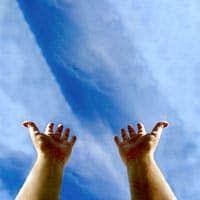 Copyright © Like The Master Ministries. All Rights Reserved.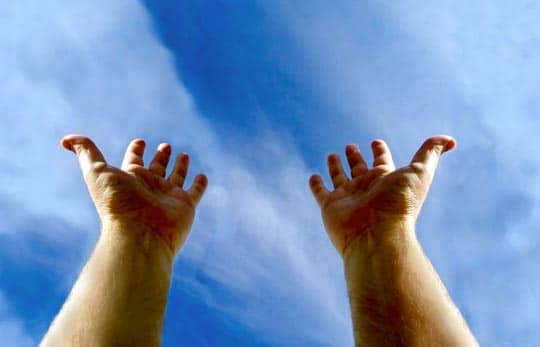 How To Go To Heaven . . .
There are three things that must be true about you if you want your sins to be forgiven and know that you will go to heaven.
You Must Repent of Your Sins
Jesus did not come to forgive the sins of those who believe they are good people. Those who do not believe they have a spiritual need will not come to Christ. He said, "I have not come to call the righteous but sinners to repentance" (Luke 5:32). Then later Jesus said, " I tell you, no, but unless you repent, you will all likewise perish (Luke 13:5).
You Must Believe In Christ
The Bible teaches that you must believe that only Jesus can forgive your sins because when He died on the cross and returned to life, He did everything necessary for your sins to be completely forgiven (1 Corinthians 15:1-4). There is nothing you can do to earn forgiveness for your sins and be able to go to heaven.
For  I delivered to you as of first importance what I also received, that Christ died  for our sins according to the Scriptures, and that He was buried, and that He was  raised on the third day according to the Scriptures . . .  1 Corinthians 15:3-4 (NASB)
Give Yourself To God
Finally, those who truly believe in Christ will submit to God. That is the message of Romans 10:9.
. . . if you confess with your mouth Jesus as Lord, and believe in your heart that God raised Him from the dead, you will be saved; for with the heart a person believes,  resulting in righteousness, and with the mouth he confesses, resulting in salvation. Romans 10:9  (NASB)
You must understand that salvation is a free gift and you cannot earn forgiveness.
For by grace you have been saved through faith; and that not of yourselves, it is the gift of God; not as a result of works, so that no one may boast. Ephesians 2:8-9 (NASB)
True faith responds in repentance of one's sins, believing that only Christ can forgive your sins because He did everything that is necessary for your sins to be forgiven, and submitting to God.
What You Should Say to God
If your hearts' great desire is to have your sins forgiven and go to heaven, then pray a prayer something like this,
Dear God, I am sorry that I have disobeyed you by sinning. I believe that Jesus died and rose again so that my sins can be forgiven. Thank you for your forgiveness.  Help me to live as You would want me to live.  I ask this in Jesus' name. Amen.
If you were serious when you prayed, then your sins have been forgiven and you are going to heaven. Next, we want to provide some suggestions that will help you grow in your relationship with God. Please click the blue button below.