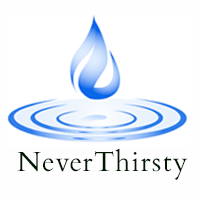 Copyright © Like The Master Ministries. All Rights Reserved.

General Data Protection Regulation (GDPR)
GDPR is a regulation adopted by the European Union (EU). The intention of the regulation is to unify data protection for every person in the EU. The protection will ripple throughout the world. What follows is the data protection and privacy policy adopted by Like the Master Ministries for its website, known as NeverThirsty (www.neverthirsty.org). The site is complaint with the GDPR requirements relative to cookies. Like the Master is a non-profit corporation in the state of Arizona of the United States. The IRS also recognizes the corporation as a 501(c)3 organization.
Privacy Statement for Personal Data Collected:
NeverThirsty is committed to serving the spiritual needs of every person without exception. Consequently, the data that NeverThirsty collects is intentionally minimized to the basic essentials that are required to provide this biblical, educational website. The following will explain that any user data that is collected is intentionally supplied by the user or is in compliance with the GDPR regulation.
If a user submits a Bible question or contacts NeverThirsty, please note that NeverThirsty collects the user's name and email if provided, the subject that the user is inquiring about, the user's submitted question(s) and/or comment(s) and other user supplied data. All information is voluntarily supplied by the user. The user must request retention of their name and email in order to be notified that the answer to their question(s) or comments(s) have been posted. However, once the answer to their Bible question(s) has been posted and/or the reply submitted at Contact Us has been completed, their name and email will be deleted.
If a user submits a search query, the content of the search query is retained and stored to determine possible future Q&A that NeverThirsty may choose to voluntarily create. No other information is collected.
Personal Data Deletion Request:
Please read the Privacy Statement immediately above and the Privacy Policy statements of the third party software suppliers below. Any user of this website may have their personal data removed by sending a request at Contact Us. NeverThirsty.org will remove all records of personal data upon request.
Google Tracking:
Please note that Google fonts is used on this website to provide a better visual experience. We also use Google Ads and Google Analytics code on this website to determine traffic load and user interest at the website. None of the data is used by us to provide personal information about our visitors. However, if you would like to disable the Google tracking code, please turn off the following options.
Third Party Software Data Collection:
NeverThirsty is a WordPress CMS platform using a number of third party software products called plugins. What follows is a list of those products and links to their privacy policies.
Enfold
NeverThirsty uses a WordPress Theme called Enfold that requires cookies in order to function correctly and, consequently, provide this ministry. Please note that the developer states that the cookies do not collect any user information. By continuing to browse the site, you are agreeing to Enfold's use of cookies. The Privacy Policy of the Enfold Theme is available at Enfold & GDPR.  You can disable the theme's cookies that used to provide a pleasant design.
Akismet
Akismet collects information about visitors who attempt to submit comments to NeverThirsty. It should be noted that NeverThirsty does not allow comments and any spam comment that is submitted is placed into a spam folder and automatically deleted in 15 days.  Akismet is an anti-spam service. The information put in the spam folder includes the commenter's IP address, user agent, referrer, and site url (along with other information directly provided by the commenter such as their name, username, email address, and the comment itself).
Clicky
NeverThirsty uses Clicky, a third party plugin, to determine traffic load and user interest at the website. We use this information to examine our traffic in the aggregate. We do not collect and evaluate this information per individual user. Clicky.com reports that they are GDPR compliant in their Privacy Policy statement. Their Privacy Policy can be found at https://clicky.com/terms/privacy.  Their GDPR statement is available at https://clicky.com/help/faq/privacy.
QGiv
NeverThirsty uses QGiv.com, an online service, to offer visitors an opportunity to make voluntary donations. QGiv.com records names, addresses, credit card information and other user supplied information in the process. The QGiv Privacy Policy can be found at https://www.qgiv.com/privacy-policy/.
WPForms
NeverThirsty uses WPForms to create forms on the following pages: "Contact Us," "Submit A Bible Question," "Newsletter Signup" and "Support the Ministry of NeverThirsty." The plugin receives information that the visitor submits. Please see "Privacy Statement for Personal Data Collected" for details about the information collected.
Relevenassi Premium
NeverThirsty uses a third party plugin called Relevenassi to provide a search query service to its visitors. The plugin logs the following information into a database: the search query and the number of hits found. The Privacy Policy for Relevenasi can be found at https://www.relevanssi.com/privacy-policy/.
Browsing Is Consent to This Agreement
By using NeverThirsty, the user consents to the collection and use of information as described above. Changes to this privacy policy will be posted on this page so that the user is always aware of how the user's data is protected. Changes to this Privacy Policy may occur at any time and without notice.
Questions About Privacy Policy
If you have questions regarding this Privacy Policy please contact us.