Bible Question:
If a person believes in his/her heart but has not confessed Jesus as Lord with his mouth, can he or she be saved?
Bible Answer:
Is a person a Christian if they believe Jesus is God and Savior but have no desire to obey Christ? Romans 10:8-10 answers the question.
But what does it say? " THE WORD IS NEAR YOU, IN YOUR MOUTH AND IN YOUR HEART" — that is, the word of faith which we are preaching, that if you confess with your mouth Jesus as Lord, and believe in your heart that God raised Him from the dead, you will be saved; for with the heart a person believes, resulting in righteousness, and with the mouth he confesses, resulting in salvation. Romans 10:8-10 (NASB)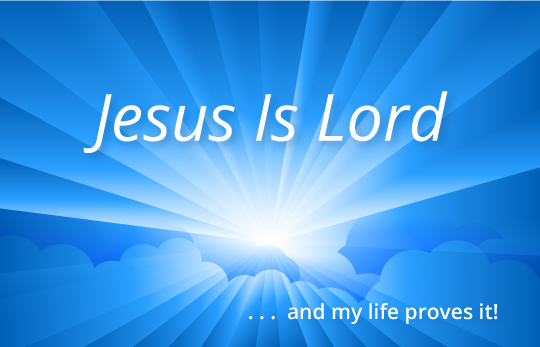 The Greek word for "confess" is homolego. It means "to say the same thing" or "to agree." The idea is that a person's mouth communicates the true conviction and attitude of his or her heart. A person's mouth accurately reveals a person's belief and deep conviction. This passage reveals that a true Christian not only believes in  Jesus but He is also the one he or she submits to. The evidence of true faith includes submission to Christ. In Matthew 10 Jesus said three at anyone who is not willing to deny himself or herself and follow after Christ is not worthy of Him. That is, they are not a Christian. True faith submits to Him. Any other response is false faith.
And he who does not take his cross and follow after Me is not worthy of Me.  Matthew 10:38 (NASB)
Other passages in Scripture also indicate that a true Christian will agree that Jesus Christ is God, Savior and Lord.
And I say to you, everyone who confesses Me before men, the Son of Man shall confess him also before the angels of God. (NASB) Luke 12:8

Fight the good fight of faith; take hold of the eternal life to which you were called, and you made the good confession in the presence of many witnesses. (NASB) 1 Timothy 6:12

Whoever confesses that Jesus is the Son of God, God abides in him, and he in God. (NASB) 1 John 4:15
These passages teach that a true Christian believes Jesus is God, submits to Him and will tell others about Him. If a person truly has a deep conviction that Christ is God, Savior and Lord then is it not logical that the person will not deny Him but will reveal their deep personal conviction? They will admit that He is their Lord. A person's words reveal what he or she believes.
Our salvation does not depend on our mere words. The issue is what is the conviction of the heart? If a person believes in his or her heart that Jesus is Savior and Lord, that person is saved. A person could be a Christian like Joseph of Arimathea (John 19:38) who hid the truth that he was a Christian because the Holy Spirit describes him as a "secret" (krypto) Christian. Yet, it is obvious that the apostle John and other Christians knew he was a Christian. This means that Joseph of Arimathea was not open with everyone that he was a Christian, but he is still described as a believer.
Conclusion:
The real question you must ask is, "Does your mouth reveal your deep personal conviction about Jesus – that He is both Savior and Lord?" 1 Corinthians 12:3 reveals that no one can truly mean that Jesus is their Lord, except by the convicting work of the Holy Spirit. It is possible someone can say the words, but only a true Christian will have deep personal conviction that Jesus is Lord.
Therefore I make known to you that no one speaking by the Spirit of God says, "Jesus is accursed"; and no one can say, "Jesus is Lord," except by the Holy Spirit. 1 Corinthians 12:3 (NASB)
A real Christian should tell others about Jesus. Therefore, pray for boldness to speak out about Christ like the early Christians did in Acts 4:29-31.
Suggested Links:
What is Lordship salvation? What does the Bible teach?
What must a person do to go to heaven when they die?
Do I have to believe that Jesus is God to be saved?
What does it mean to receive Christ?
What Must One Believe To Be Saved? - message
How do you receive Christ? What does John 1:12 mean?
Does Hebrews 6:4-6 mean that a person cannot become a Christian again?
Does John 3:16 promise assurance of salvation to every Christian?
hat is the meaning of the word repent or repentance in the Bible?
Must we confess Jesus as Lord with our mouth to be saved?