Bible Question:
Who was Mary, the mother of Jesus?
Bible Answer:
The New Testament has some very wonderful things to say about Mary, the mother of Jesus. We know that she was a young woman when she first appears in the pages of scripture. Luke 1:26-27 says that Mary was a virgin and was engaged to Joseph before the angel told her that she would give birth to a son. The angel told her that she would be "overshadowed" by the Holy Spirit. That is how she would become pregnant with Jesus (Matthew 1:20-25). We know that her husband to be was Joseph (Matthew 1:24-25).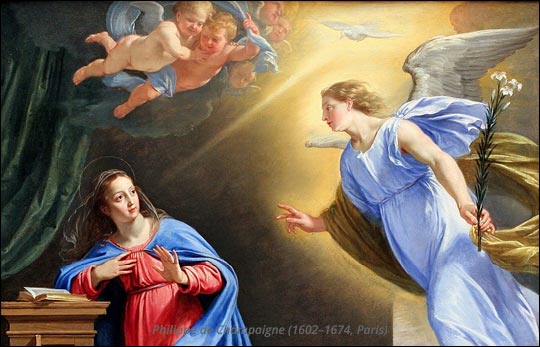 Jesus was Mary's first born child (Luke 2:7). We know that she later had other children (Matthew 13:55-56). The names of the boys were James, Joseph, Simon and Judas, but the names of her daughters we do not know. We know that her husband was a carpenter (Matthew 13:55).
She saw many wondrous things during her life because of all that happened to Jesus as well as the things that He did (Luke 2:19). Mary and Joseph saw Jesus listening and asking questions of the religious teachers (Luke 2:41-52). Everyone who heard Him were amazed at His understanding and answers. Some mothers would have been disturbed, but Mary "treasured all these things in her heart (Luke 2:51)." Mary had a most unusual son because Jesus grew up as a child who gained "wisdom, stature, and favor with God and men" (Luke 2:52). He grew up as a child, but He was not like a normal boy or adolescent son.
When He as an adult, Mary saw Jesus turn water into wine (John 2:1-12). After that event the New Testament is silent about Mary until Jesus' death. John 19:25-27 says that she saw Jesus die on the cross – she stood near the cross on which He died.  That Jesus loved His mother was evident by the fact that while He was on the cross, He asked His beloved disciple to take care of her upon His death (John 19:27). The final glimpse of Mary occurs in Acts 1:14 where we are told that she joined the disciples in prayer.
Gibbons summarized Mary's life with,
Virginal modesty becoming the maid.
Conjugal fidelity and loyalty of the spouse.
Untiring devotedness of the mother.
What he leaves out is the fact that Mary also had a spiritual side. When God had asked her to give birth to Jesus, she responded with,
Behold the hand maiden of the Lord, be it unto me according to Your Word. Luke 1:38  (NASB)
Mary was a faithful, godly woman. She demonstrated her dependence on a savior when she added,
My spirit has rejoiced in God, my Savior. Luke 1:47 (NASB)
Conclusion:
Mary was a godly woman and mother of our Lord and Savior. We can only imagine how great her reward will be in heaven for placing God above her own comfort. I am sure she suffered ridicule and gossip during her first pregnancy. She was thrilled at His birth, when the shepherds visited her later when the wise man brought gifts. She must have been thrilled to experience life and watch Him perform miracles.
Later, she suffered as she watched her son  mocked and put to death. But what joy she must have had when she saw that He had returned to life. Mary is an example for every woman – to be godly, faithful followers of Jesus and for married women to be examples to their husbands and children in all that God brings their way.
Suggested Links:
Searching For God
Gabriel Visits Mary
Mary's Magnificat
Mary's Genealogy
The Virgin Birth of Christ
Jesus Is Born In Bethlehem
Mary, The Favored One!
The Gift – The Virgin Birth of Christ
Is Mother Mary part of the Holy Trinity? — Worship of Mary
When did the belief in Mary's perpetual virginity start?