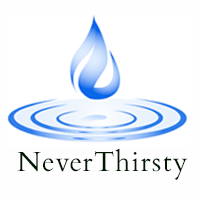 Copyright © Like The Master Ministries. All Rights Reserved.
Introduction
By visiting or using NeverThirsty ("site") you agree to these Terms of Use. The URL (Uniform Resource Locator) for NeverThirsty is known as neverthirsty.org, neverthirsty.com, neverthirsty.net, neverthirsty.us and neverthirsty.info. By using and interacting with this site, you confirm that you have read these Terms of Use and agree to be bound by and comply with them. If you do not agree to be bound by these Terms of Use, you must immediately leave the site. NeverThirsty is the website of Like the Master Ministries. It reserves the right to modify these Terms of Use at any time.
Disclaimer Of Services Provided
NeverThirsty seeks to provide answers for Bible questions and biblical answers to life's various situations. No webpage, PDF or MP3 or email reply should be considered to be or construed as counseling, therapy, legal or some form of professional advice, in anyway whatsoever. By using NeverThirsty, the user acknowledges, consents and agrees to the terms described in this paragraph and releases Like the Master Ministries, including any and all volunteers, officers, directors or representative, from any liability for any decision you might make or someone else might make as a result of accessing any content on this website.
Permission to Use Materials
Please see the Copyright Policy.
Requirements For Quoting From Site
You agree to use NeverThirsty in accordance with all applicable laws. Because Like the Master Ministries is a nonprofit, 501(c)3, tax-exempt organization you agree that you will not post any content anywhere on your website or some other website in accordance and consistent with the requirements specified in the Copyright Policy. You may not post entire articles from NeverThirsty on a blog, forum or some third-party website, but you may provide a direct link to the URL of the article to which you wish to draw attention.  Please provide attribution for any quote you take from our articles.
Trademarks
The logo, name and all graphics on the site are trademarks of NeverThirsty. Any use, reproduction, copying or redistribution of trademarks, without the written permission of Like the Master Ministries is prohibited.
Indemnification
You agree to indemnify and hold Like the Master Ministries harmless from any claims, losses or damages, including legal fees, resulting from your violation of these Terms of Use, and to fully cooperate in Like the Master Ministries' defense against any such claims.
Changes To Website
The user acknowledges that errors and omissions may exist on documents and materials provided at NeverThirsty. We reserve the right to correct errors or omissions without prior notice. We also reserve the right to cancel any offered product or materials at any time. These Terms of Use constitute an agreement between you and Like the Master Ministries with respect to the subject matter herein described and supersedes any and all previous or contemporaneous oral or written agreements.
Copyright Complaints
Like the Master Ministries respects the intellectual property rights of others. If you believe NeverThirsty has violated your copyright, please contact Like the Master Ministries and so inform us.