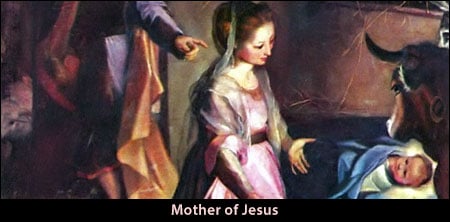 "Therefore the Lord Himself will give you a sign: Behold, the virgin shall conceive and bear a Son, and shall call His name Immanuel." (NKJV). Isaiah 7:14
"Joseph, son of David, do not be afraid to take to you Mary your wife, for that which is conceived in her is of the Holy Spirit. And she will bring forth a Son, and you shall call His name JESUS, for He will save His people from their sins . . . His name [is] Immanuel." (NKJV) Matt. 1:20-23.
This prediction by the prophet Isaiah, 700-681 B.C., is significant in that it says a virgin will give birth to a boy. The gospels tell us that Jesus was born of a virgin. Matthew 1:23-25 says that Mary was a virgin until He was born. The Jewish leaders who motivated the Roman governor Pontius Pilate to kill Jesus have historically tried to convince us that Jesus' mother was a prostitute. Why? Even their own priests believed Messiah would have had a miraculous birth, and by arguing against Jesus' virgin birth the Jewish leaders have in fact admitted that Jesus' birth was very unusual. Otherwise, why say anything?