Bible Question:
Joseph and Mary had to go to Egypt for two years if Joseph was very poor how do you think he had money to get down to Egypt and live there for two years?
Bible Answer:
Were Mary and Joseph poor or wealthy? We will explore what the Bible reveals about this godly couple in order to determine if they were poor or wealthy.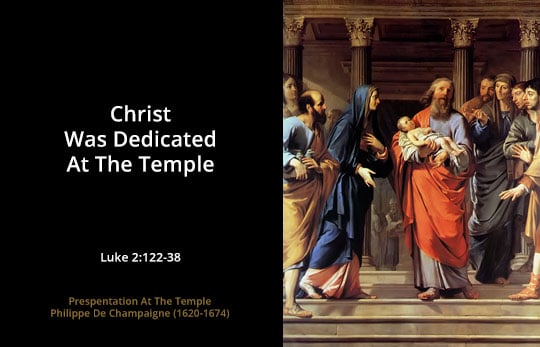 Were Mary and Joseph Wealthy?
Some teachers have claimed that Mary and Joseph were wealthy when they made the trip from Nazareth to Bethlehem in order to register for the census imposed by Caesar Augustus because they rode a horse during the trip. Others say that they rode a donkey or an ass, but Luke 2:1-5 does not say whether they rode any animal – horse, donkey or ass.
Now in those days a decree went out from Caesar Augustus, that a census be taken of all the inhabited earth. This was the first census taken while Quirinius was governor of Syria. And everyone was on his way to register for the census, each to his own city. Joseph also went up from Galilee, from the city of Nazareth, to Judea, to the city of David which is called Bethlehem, because he was of the house and family of David, in order to register along with Mary, who was engaged to him, and was with child.  Luke 2:1-5 (NASB)
We have no hint from the events that occurred in Bethlehem that help us determine if the couple was wealthy or poor.
The first proof that Scripture gives us that Joseph and Mary were poor is found when they took Jesus to the temple to be dedicated. The gospel of Luke tells us that they offered the sacrifice of a poor person. This reveals that they were poor and not rich.
And when the days for their purification according to the law of Moses were completed, they brought Him up to Jerusalem to present Him to the Lord (as it is written in the Law of the Lord, "EVERY firstborn MALE THAT OPENS THE WOMB SHALL BE CALLED HOLY TO THE LORD"), and to offer a sacrifice according to what was said in the Law of the Lord, "A PAIR OF TURTLEDOVES OR TWO YOUNG PIGEONS." Luke 2:22-24 (NASB)
Notice that Joseph and Mary's sacrifice was a pair of turtledoves or two young pigeons. Leviticus 12:7-8 directed that two turtle doves or two pigeons could be offered if the couple was so poor that they could not afford a lamb.
Then he shall offer it before the LORD and make atonement for her, and she shall be cleansed from the flow of her blood. This is the law for her who bears a child, whether a male or a female. "But if she cannot afford a lamb, then she shall take two turtledoves or two young pigeons, the one for a burnt offering and the other for a sin offering; and the priest shall make atonement for her, and she will be clean." Leviticus 12:7-8 (NASB)
This reveals that Joseph and Mary were not a wealthy couple.
Were Mary and Joseph Poor?
About two years later, the wise men or magi visited Christ, Joseph and Mary in a house and gave Christ gifts.
When they saw the star, they rejoiced exceedingly with great joy. After coming into the house they saw the Child with Mary His mother; and they fell to the ground and worshiped Him. Then, opening their treasures, they presented to Him gifts of gold, frankincense, and myrrh. Matthew 2:10-11 (NASB)
At this point the family had more money than they had before the wise men arrived. But how much money was the gold, frankincense, and myrrh worth? Some have concluded that these gifts had great value. They may have had great value, but Scripture does not make any statement about the value of the gifts. It is highly unlikely that the gifts made the family wealthy.
Whatever the monetary value of the gifts was, it was needed for the trip to Egypt that God was about to tell Joseph to make in order to prevent Jesus from being murdered.
And having been warned by God in a dream not to return to Herod, the magi left for their own country by another way. Now when they had gone, behold, an angel of the Lord appeared to Joseph in a dream and said, "Get up! Take the Child and His mother and flee to Egypt, and remain there until I tell you; for Herod is going to search for the Child to destroy Him." So Joseph got up and took the Child and His mother while it was still night, and left for Egypt. Matthew 2:12-14 (NASB)
The monetary value of the gifts would have been needed to make the trip and remain there until God told Joseph to return to Israel and go to Nazareth (Matthew 2:19-23). At that point how much money was left? We do not know.
2 Corinthians 8:9 reveals that the family was poor.
For you know the grace of our Lord Jesus Christ, that though He was rich, yet for your sake He became poor, so that you through His poverty might become rich. 2 Corinthians 8:9 (NASB)
At Jesus burial we are told that some of the women who traveled with Christ and the disciples brought gifts (Luke 23:54-56) and Nicodemus brought spices (John 19:39-41). The gifts of the wise men were not used for His burial; in fact, the myrrh and frankincense would have evaporated during the thirty-three years He lived.
Conclusion:
It should be a comfort for us to realize that Christ chose poor parents. He could have chosen any parents. He could have selected wealthy parents. Had He done so, His parents could have supported His ministry. But Luke 8:1-3 reveals that some women helped support Christ and the disciples in their ministry. That would not have been necessary if Christ and His parents had been wealthy.
Scripture reveals that Jesus came to minister to the poor.
And the book of the prophet Isaiah was handed to Him. And He opened the book and found the place where it was written,

"THE SPIRIT OF THE LORD IS UPON ME,
BECAUSE HE ANOINTED ME TO PREACH THE GOSPEL TO THE POOR.
HE HAS SENT ME TO PROCLAIM RELEASE TO THE CAPTIVES,
AND RECOVERY OF SIGHT TO THE BLIND,
TO SET FREE THOSE WHO ARE OPPRESSED,
TO PROCLAIM THE FAVORABLE YEAR OF THE LORD."
Luke 4:18 (NASB)
How many pastors and teachers do not want to preach in the "poor area of a city" or care for the poor? That was not true of Christ. There are pastors and teachers who do not want to minister to the elderly, but not Jesus. How about you? Does your vision of a successful ministry include wealthy people and an expensive church? Or are you willing to minister wherever He leads?
Suggested Links:
Jesus' Dedication In The Temple
What did gold, frankincense, and myrrh represent?
Arrival of the Magi To Visit Christ
Path To Nazareth