Bible Question:
I have recently gained a desire to learn more about my faith and place it as a priority in my life. I just wanted to know how I could gain a better understanding and become an active participant.
Bible Answer:
To "understand the Christian faith and grow spiritually" starts by understanding how a person grows spiritually. If we are wrong here, our Christian life becomes mechanical and even miserable. To be a Christian will seem boring, empty, and unfilled. It is like baking a dessert without the recipe. The results are unknown and probably not very good.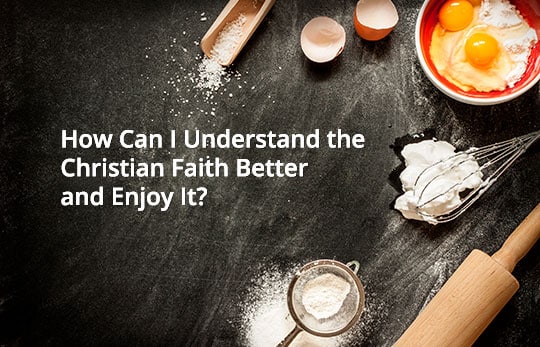 1 John 2:12-14 tells us that spiritual growth is not determined by how long a person was a Christian or how old a person is, but by the depth of his/her relationship with God. 1 John 2:12-14 tells us that spiritual growth is like growing from a little child, to a young man, and then to a father in the faith. Every new Christian starts his/her spiritual journey to a deeper relationship with God when his/her sins are forgiven.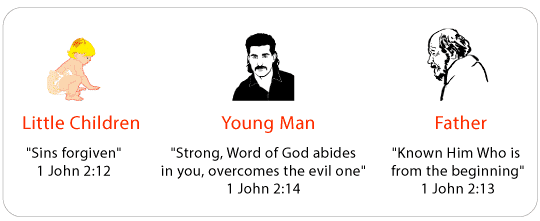 A follower of Jesus becomes a young man when he/she is spiritually strong in the faith, has a good grasp of the Bible, and is increasingly having victory over sin. He/she is not sinless but is sinning less and less. One can only be a spiritual father in the faith when one really knows God the Father as a friend knows a friend. Moses was a spiritual father. This is obvious from the passion of his heart. He longed to know God. He longed to see God.
Now therefore, I pray Thee, if I have found favor in Thy sight, let me know Thy ways, that I may know Thee . . .  Exodus 33:13 (NASB)
He wanted a deep relationship with God. As you read the passage below, remember that Moses had already performed many awesome and incredible miracles. God had brought plagues on the Egyptians through Moses. Moses had brought Israel across the Red Sea and provided them water from rocks. He was a leader of at least two million people. Yet Moses wanted something more. Moses wanted to know more than just some facts about God. He wanted to know God – really know God! That is the goal of spiritual growth. The goal is not to know the Bible, but a person does need to know the Bible in order to really know God – to become a spiritual father.
Conclusion
The goal of the Christian life is to love God and to know Him better (Matt. 22:36-37). Only then can a Christian experience "living water" from the inside. The Holy Spirit will help us to know Him and our life will be satisfying and fulfilled (John 7:37-38). I would encourage you to do several things to better understand your faith. 1) Read what ancient secular historians said about Jesus,  2) Read God's Great Passion. 3)Start studying a series called Solid Roots Discipleship Series. The series will give you the foundation truths of the Christian faith. Also, learn how to study the Bible.
Suggested Links:
What is the meaning of "know the Father" in 1 John 2:12-14?
God's Great Passion Is That We Know Him
Solid Roots Discipleship Series
How To Study the Bible